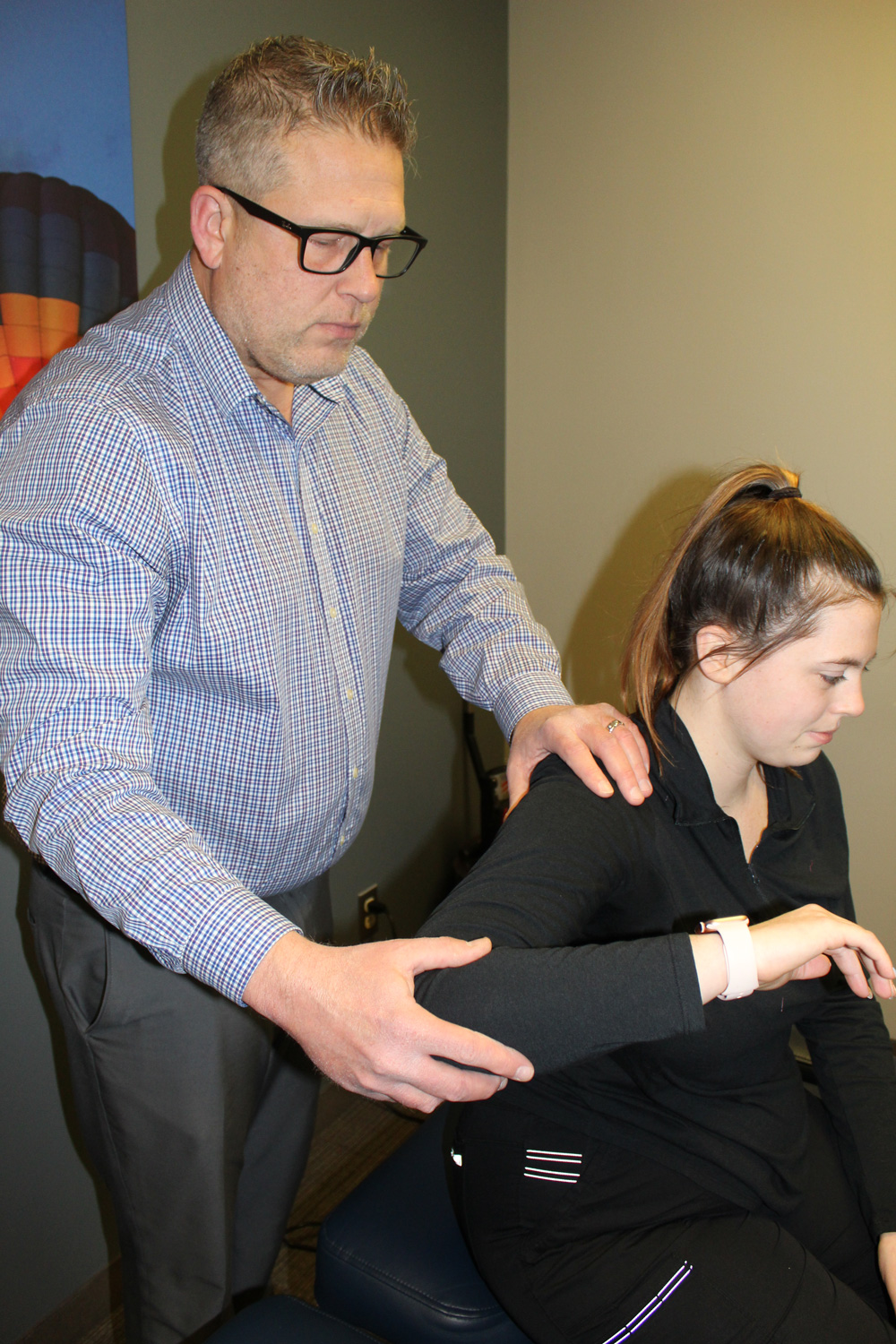 The shoulder is one of the areas most commonly affected by playing sports. Football, baseball, basketball players and other athletes who frequently throw a ball are especially at risk. Common sources of shoulder pain include tendonitis, rotator cuff injuries, bursitis, muscular tension, and labrum injuries. No matter the cause of the discomfort or the type of injury, our chiropractors are ready to treat your shoulder pain today.
Duncan Chiropractic Group treats shoulder pain through the following methods:
And other gentle, non-surgical approaches
Our chiropractic treatments for shoulder pain are exceptionally safe and designed to address the root of the issue. Rather than simply treating the symptoms, we work to restore your shoulder to a healthy state and help correct any damage or improper alignments caused by sports.
Our experienced and knowledgeable sports chiropractic experts will work with you to develop a personalized treatment for your shoulder pain. Contact us for an appointment today.