Our non-surgical and completely drug free methods provide our patients with significant, lasting pain relief that improves their overall health and quality of life. As your Howell, MI chiropractor, we are dedicated to using state-of-the-art equipment and therapeutic treatments to solve the root of your pain / discomfort rather than simply masking the pain.
Address:
977 Grand Oaks Dr.
Howell, MI 48843
517-618-9900
Hours:
Monday: 9:00am - 1:00pm, 2:00pm - 7:00pm
Tuesday: 1:00pm - 7:00pm
Wednesday: 1:00pm - 7:00pm
Thursday: 1:00pm - 7:00pm
Friday: 9:00am - 1:00pm, 2:00pm - 5:00pm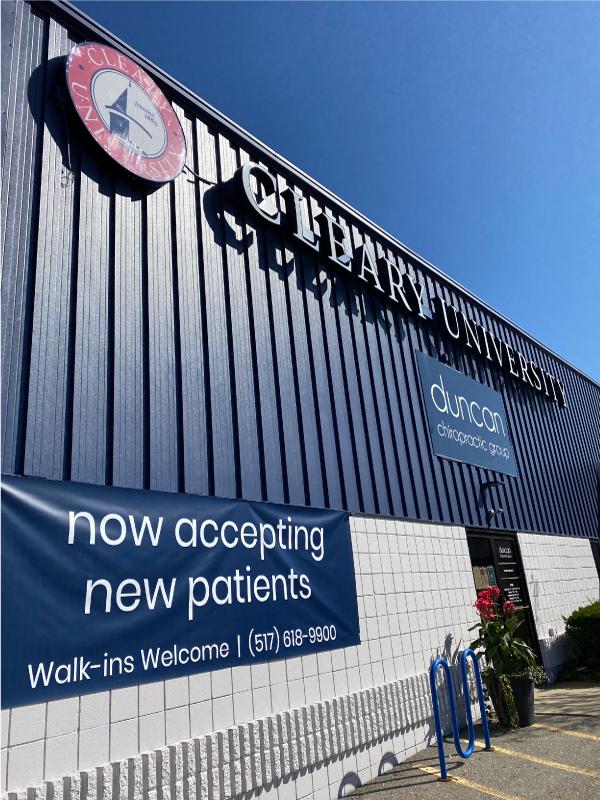 At Duncan Chiropractic Group, our chiropractic services offer a number of benefits to all our patients. Our experienced doctors are trained in non-invasive, non-pharmacological methods that are safe and effective. Most of our patients experience pain relief and an improved sense of well-being shortly after their treatment.
At Duncan Chiropractic Group, our therapeutic massage therapists work as a team to form a synergistic care plan for our patients. This allows us to coordinate our chiropractic treatments and massages to provide you with the best results. Our services include:
To improve our patients overall health and quality of life, we have experience in a broad range of therapies and technologies to treat a wide variety of ailments. Our physiotherapies are gentle, non-surgical, and extremely safe techniques that are designed to relieve pain and promote proper musculoskeletal function.
When it comes to your pain relief, you need doctors, chiropractors, and massage therapists that you can trust. Our non-surgical, non-invasive treatments are designed to be safe while delivering long-lasting relief. With same day appointments available, everything we do revolves around our patients. Our Howell, MI chiropractors are highly educated, experienced, and knowledge, we utilize this expertise to provide each of our patients with world-class treatments.
Come experience the Duncan Difference. Call or contact us today to schedule your appointment with our our experienced, Howell, MI chiropractors.