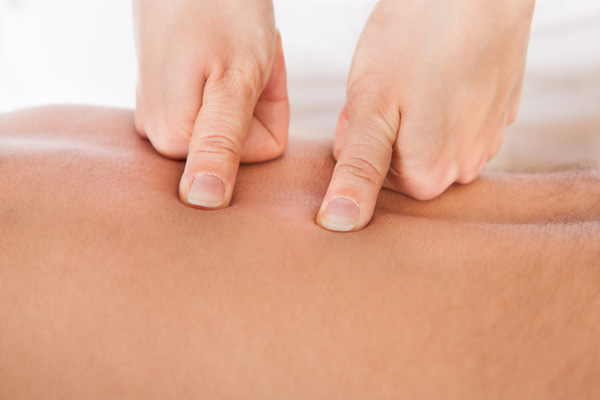 Shiatsu massage applies pressure to specific "pressure points" rather than stroking muscles. This type of massage is performed using thumbs, hands, elbows, or knees to apply pressure and release deep muscle tension. The massage therapists at Duncan Chiropractic Group are highly experienced in providing shiatsu massages for pain relief, muscle relaxation, and stress reduction.
The roots of shiatsu massage date back to ancient Japan, where it was utilized to promote good health. Alone or paired with our chiropractic adjustments, shiatsu massage is beneficial for many different conditions. For example, shiatsu massages are ideal for treating a variety of issues including muscle and joint pain, neck and back pain, tension, stress, fibromyalgia, headaches, sciatica, fatigue, menstrual pain, posture problems, and more.
Benefits
Improves circulation
Increases energy
Reduces stress
Relieves headaches
Promotes healing
Relieves arthritis pain
Reduces stiffness and pain in neck and back
Improved sleep
Our massage therapists are trained to perform massages that are both soothing and therapeutic, offering meaningful medical benefits along with the traditional stress relief provided by a massage. We view shiatsu massage as yet another tool at our disposal to treat a variety of disorders and issues related to the musculoskeletal system, and leverage this mild therapy to achieve positive patient outcomes.
Our massage therapists are highly experienced with providing relaxing shiatsu massages. Contact us today to schedule your massage appointment.