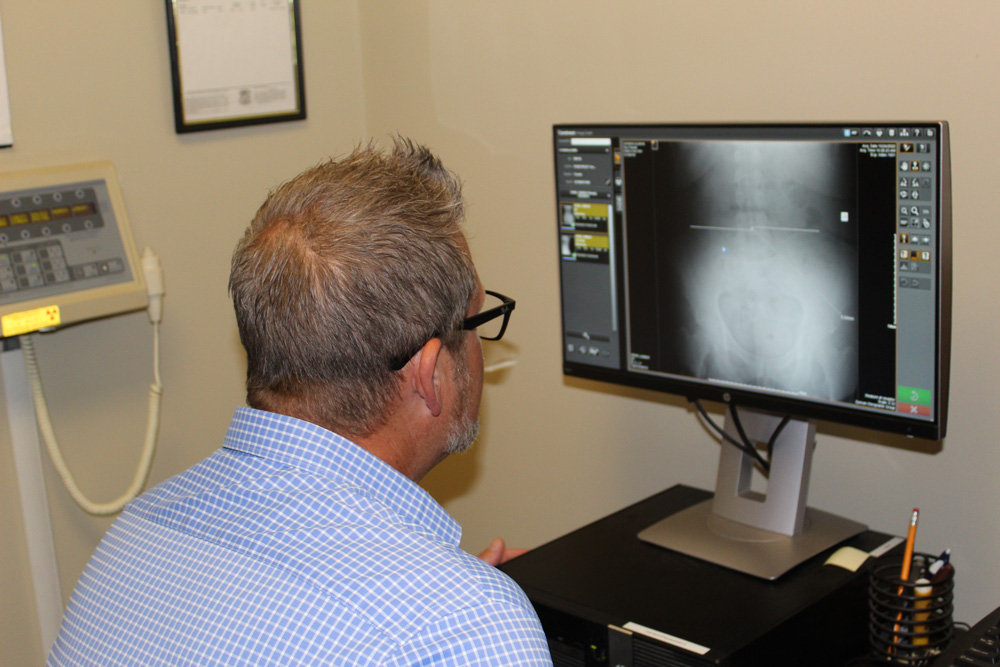 Duncan Chiropractic Group prides itself on providing state-of-the-art chiropractic technology. This includes our digital x-ray system, which allows us to perform detailed diagnostics on patients. Careful study and accurate diagnosis of a patient's condition is vital for successful treatment. Once we have a clear understanding of what is causing a patient's pain and discomfort, we utilize an array of expert techniques and advanced physiotherapies to naturally treat the issue.
Digital X-Ray Advantages
Superior Imaging - increased image quality for detecting atypical aspects in light or dark areas.
Efficient - Since chemicals are not used, there is no waiting time for the images to develop, they are available on the computer in seconds.
Versatile - We possess the ability to digitally transfer and enhance images.
Safe - Most importantly, less radiation is used while producing images of similar contrast to that of conventional radiography.
Why Do We Use X-Rays?
X-rays are useful for ruling out possible fractures, dislocations, and tumors. A treatment can only be as successful as the preceding diagnosis. As such, x-ray is one of many different diagnostic tools we use to thoroughly examine a patient's condition and develop a successful treatment plan. Our mission is to exceed the health care needs of our patients, so if we see anything questionable we will send your films out for a second opinion by a radiologist.
Digital x-ray diagnostics are just one part of the Duncan Difference. Our #1 priority is providing the best possible chiropractic care to our patients. To facilitate this treatment, we offer flexible scheduling with same-day appointments. If you need chiropractic care, our doctors are only a phone call away.
Contact us today to learn more about our digital x-ray procedures or call us to schedule an appointment.