Here at Duncan Chiropractic Group, we cherish and value the relationships that we have created with our patients. Our patients are like our family and as such we only recommend companies that we know will also treat our family like theirs. Our trusted partners are an extension of our team.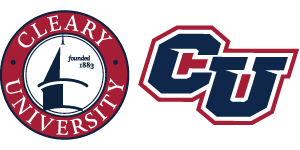 Duncan Chiropractic Group is proud to serve as the Official Chiropractic and Massage Provider for Cleary University Athletics. This includes providing care for athletes at Cleary University's new Lake Trust Stadium, which is a state-of-the-art multi-sport outdoor facility in Howell just off Grand River. Our chiropractors and massage therapists are dedicated to helping athletes quickly recover as well as stay in peak health so that they can focus on their sport.

Duncan Chiropractic Group is the Official Chiropractic and Massage Provider for the TruFit Fitness Family. TruFit is our trusted partner in fitness. They have cultivated a community of like minded individuals who care about being fit and active. They are the best in delivering non-intimidating, custom, group fitness classes in order for you reach your fitness goals. As a DCG patient you will enjoy 50% off of your first month's membership.
Contact us
today to learn more about our partners and our chiropractic and massage services.