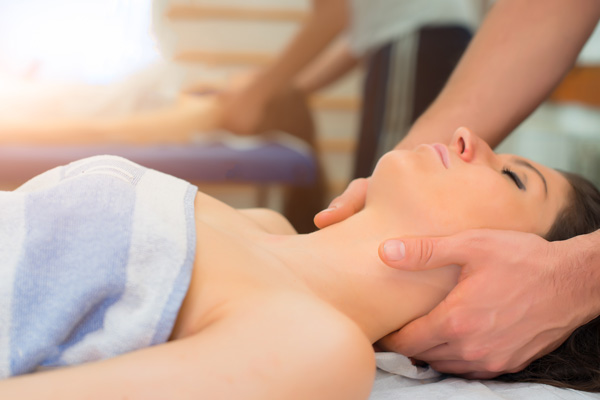 Lymph is a fluid that flows slowly through a body's lymphatic system, absorbing toxins and waste products. Once lymph reaches a node it is cleaned, removing the absorbed toxins and waste from the body. This type of massage gently assists in moving lymph to lymph nodes. The massage therapists at Duncan Chiropractic Group are highly trained to provide relaxing lymphatic drainage massages for therapeutic relief.
Lymphatic drainage massages offer a number of therapeutic benefits, however, they are especially useful for treating sinus congestion and ear infections. This gentle, targeted massage promotes effective sinus drainage, clearing the nasal passages and helping the body flush out infections and toxins.
Lymphatic Drainage Massage Benefits:
Relieves sinus congestion
Addresses chronic sinusitis naturally
Faster healing after injury/surgery
Boosts immune system
Reduces stress
Removes toxins
Relaxation
The lymphatic system is a crucial element of your immune system, as it enables your body to fight infections. However, bacteria and viruses can easily overload the system. Lymphatic drainage massages facilitate proper functioning, improving your overall well-being. Our therapists perform massages that are both therapeutic and relaxing, allowing you to de-stress and unwind.
Contact us today to learn more about our lymphatic drainage massage services.