Our Story
Duncan Chiropractic Group has been helping people improve their quality of life since 2004. We have the training and experience needed to effectively and safely treat a variety of injuries and conditions in people of all ages. The mission of Duncan Chiropractic Group is to exceed the health care needs of our patients, in and around Livingston County, by providing the highest quality medical care, equipment, and services. We respect the rights of our patients and are dedicated to providing excellent customer service. We ensure that members of our team receive ongoing education so that they are knowledgeable about the latest care techniques and technology and are able to serve our patients by surpassing industry standards. Today, Duncan Chiropractic Group is one of the largest and most successful chiropractic offices in the state! We have helped thousands in our community solve their pain and achieve better health through drug-free and non-surgical chiropractic, massage, decompression and physiotherapy. In recognition of our superb care, we've been voted as a winner of the Livingston Daily's People's Choice Awards no less than 13 times. We provide care to a wide range of regions and demographics, with services for children, the elderly, expecting mothers, professional athletes, and more. Our story is just beginning…
Our Facility
When you visit our award-winning facility, our goal is to provide you and your family with exceptional service and a great experience. Our world-class office in Brighton was designed to warmly welcome our patients and be a safe space where we can provide effective pain-relief solutions for our patients. We provide support and solutions for pain to thousands of patients every year using state-of-the-art diagnostic equipment and therapeutic modalities including:
Newly Upgraded Digital X-Ray Technology
Surface EMG Diagnostic Technology
True Non-Surgical Spinal Decompression System
Therapeutic Ultrasound/E-Stim Machines
Mechanical/Intersegmental Traction Tables
Aquamed Hydromassage
Multiradiance MR4 LaserStim
Advanced Chiropractic & Massage Equipment
Innovative Treatments like Hawk Grips IASTM
Industry Leading Products like RockTape
Our office is conveniently located just off I-96 by the Grand River exit.
Our Accomplishments
We have been widely recognized for outstanding performance and expertise. We are proud to say that we have been voted the #1 Chiropractic and Massage office by the Livingston County Press & Argus 13 times!
Our Chiropractic team has been awarded the "People's Choice Best Chiropractor" for the past 8 years, 2010-2018.
Our Massage team has also been awarded the "People's Choice Best Massage" for the past 3 years, 2015-2018.
Hour Detroit has also honored DCG as a "Top Chiropractor" in metro Detroit.
Duncan Chiropractic Group was the "Official Chiropractor of the Detroit Athletic Club" 2012-2016.
More proof that we not only talk the talk, we walk the walk.
We Give Back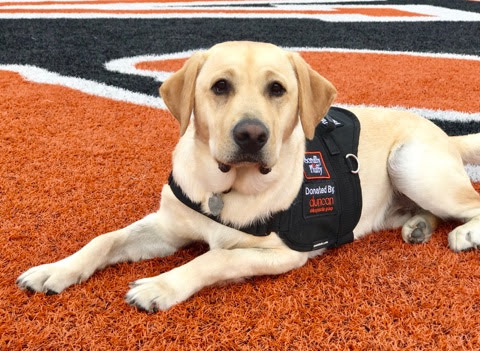 Helping patients find solutions to their pain and achieve better health is just a part of what we're all about. We are also about giving, sharing and supporting the people in our community and things most valuable to us. It's a given that we support local causes through sponsorships and monetary means. However, it's equally important that we donate our time and effort to causes we care about.
Turkey Tuesday Giveaway: Every year on the Tuesday before Thanksgiving, we give every patient a free turkey who comes in for care that day. We donate all extra turkeys to local families in need. This past year we gave away 250 turkeys!
Wheel Chair Accessible Hot Air Balloon: We donated funds to 2|42 community church to build the first accessible hot air balloon. The balloon debuted at the 2017 Howell Balloonfest. You will see it flying in the skies for many years to come.
The Giving Tree: This past year we sponsored 5 local families to give them the Christmas that they deserved and would not have otherwise been able to have. We worked with Southwest Elementary School in Howell to identify the families in need and our amazing patients stepped up to donate hundreds of gifts and items that we delivered to each family's door the week before Christmas.
Ronald McDonald House Charity: We raised $10,000 during our "Christmas in July" event. The money raised went towards sponsoring a room at the Ronald McDonald House in Ann Arbor.
Duncan the Therapy Dog: We donated the funds necessary to purchase and train a therapy dog for Brighton Area Schools. The dog was graciously named "Duncan" to recognize our contribution!
School Jerseys: We have purchased jerseys for all district employees for area schools for the past 6 years.
Various Community Sponsorships: Below are just a few of the many teams, organizations and causes that we support in our community.
If you have a local cause that needs support, please join our patient community.
If you'd like to learn more about Duncan Chiropractic Group, feel free to contact us at any time.