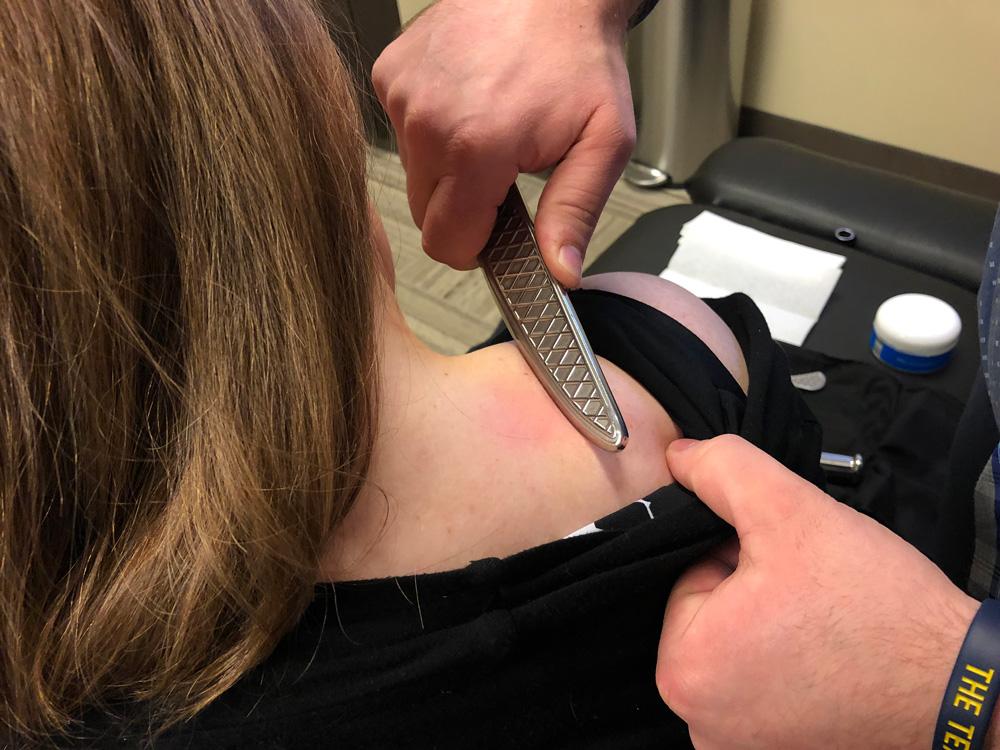 HawkGrips is a refined form of handheld tool for instrument-assisted soft tissue mobilization (IASTM). IATSM is a safe and highly effective treatment for soft tissue dysfunction. Our chiropractors apply HawkGrips to help patients recover after injuries, alleviate pain, and increase range of motion.
With these tools, we are able to locate restrictions in scar tissue and the fascia, which is connective tissue underneath the skin. Healing from trauma or surgery often results in fibrous tissue that limits movement and causes pain. After locating these tissues, we gently apply these tools to breakdown the fibrous tissue. After HawkGrips treatment, our patients enjoy pain relief and increased range of motion.
HawkGrips is a Highly-Effective Treatment for the Following Conditions:
Post-surgical and post-traumatic pain
Shoulder pain
Tendinitis
Plantar fasciitis
Sprains & strains
Back pain
Shin splints
Carpal tunnel
Epicondylitis
IT band syndrome
Fibrosis
Knee pain
Bursitis
Arthritis
Our chiropractors expertly apply HawkGrips to gently break down the tissue causing your pain and discomfort. The process is painless and can be completed in less then ten minutes per treated area. In brief, these simple treatments help our patients enjoy a full range of motion again as well as significant pain relief.
Duncan Chiropractic Group proudly offers HawkGrips treatments as part of our full-suite of non-surgical, drug-free chiropractic care techniques. Our chiropractors are ready to help alleviate your pain with a professional HawkGrips treatment.
Contact us now and meet with one of our chiropractors today.