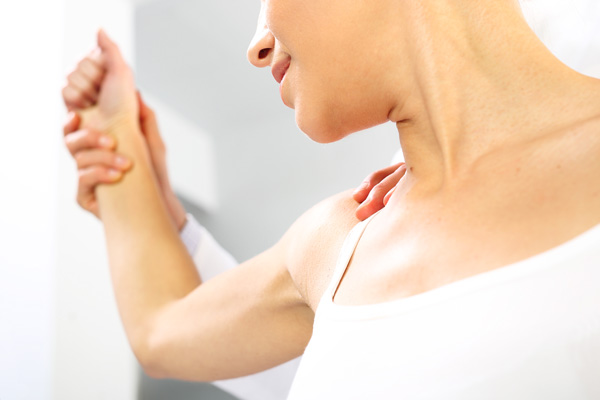 Trigger points, colloquially known as muscle knots, are painful cramps affecting a small part of a larger muscle. These may occur without cause or as a result of an injury. These spots can cause "referred pain," pain in a different location, when pressure is applied. We utilize trigger point therapy for a natural approach to pain relief and muscular rehabilitation.
Trigger points are unusual in that they may cause pain in a location that seems totally unrelated. Pain in the wrist may be caused by a trigger point in the armpit, for instance. This referred pain means our trigger point therapy treats pain in a number of different areas. Below are more examples of pain or discomfort that may be caused by a trigger point in a completely different area of the body.
Example Symptoms of Trigger Points
Jaw pain
Sinusitis
Tinnitus
Muscle pain
Back pain
Neck pain
Shoulder pain
And other uncomfortable symptoms
Our trigger point treatment involves the application and release of pressure using a small instrument, finger, or thumb. Once applied, the pressure will be held on the tender spot until the painful point dissipates and the muscle is able to relax. Sever points may need more than one session and are often accompanied by other chiropractic adjustments. We are dedicated to resolving your pain in a gentle, effective manner.
Our number one priority is providing exemplary care for our patients, and our trigger point therapies are no exception. Contact us now to schedule a same day appointment for trigger point therapy.